Two SLEEPZ Group shops distinguished as "Top Online-Shop"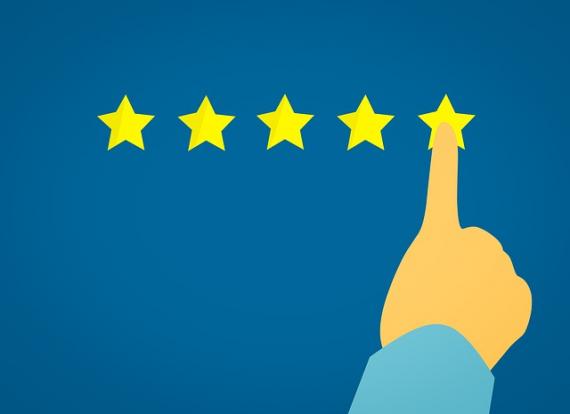 With the online shops www.matratzendiscount.de (sleepz Home GmbH) and www.matratzenunion.de (Matratzen Union GmbH) lately two of the altogether 13 web shops from the sleeping product-focused SLEEPZ Group have been distinguished with the title "Top Online-Shop".
The rewarded shops are spezialized in the sale of mattresses. Both, however, also have other products in their assortments such as slatted frames or beds.
Already for the fourth time DEUTSCHLAND TEST and the Cologne-based analyzing and consulting company ServiceValue accomplished a nationwide online poll, which has been published by magazine "FOCUS" in its edition 21/2018. Within the frame of the customer survey each participant evaluated a choice of online shops from his or her own experience. All in all, 1,522 online shops out of 146 industries have been kept a close eye on; for each of them between 300 and 1,000 customer votes from a population representative group of respondents were obtained. On the basis of the school grading system and the task "How confident are you with the following online shops? Please evaluate from your own customer experience within the past twelve months." exclusively the section "customer satisfaction" was evaluated, with attributes to be assigned that extend from "enthusiastic" (1) to "non-satisfied" (6).
A high customer satisfaction is particularly important to the SLEEPZ Group. Hence, Oliver Borrmann, Executive Board of SLEEPZ AG, rejoices at the recognition through the consumers themselves: "One can obtain many awards and nice prizes, but to us, it's still the most important criterion, how our own customers rate us. Insofar, we are really delighted about this result. It strengthens us in our philosophy of being tightly geared to the needs of our customers. Additionally, it is a valuable appreciation and a huge motivation for our entire team."
Picture: pixabay
SLEEPZ AG
SLEEPZ AG is a corporate group focused on e-commerce in sleep products. Its subsidiary companies sleepz Home GmbH, Matratzen Union GmbH, Ecom Union GmbH and Markenschlaf GmbH sell products such as bedroom furniture, beds, slatted frames, mattresses, bedding and accessories through 13 own online shops as well as online market places and shopping clubs.
Under the "buddy" brand (www.buddysleep.de) sleepz Home GmbH mainly markets its one fits all-mattress of the same name.  
Grafenfels Manufaktur GmbH (www.grafenfels.de) has developed an own mattress collection under the "Grafenfels" brand.
Furthermore, the group runs showrooms in Berlin, Dusseldorf, Berlin, Hamburg, Munich and Zurich.