sleepz Home GmbH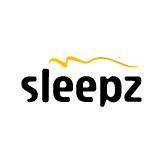 sleepz Home GmbH stands for restorative and comfortable sleep at the best prices, practical expertise and committed service as well as the latest technology. Online and offline, customers can find reliable quality products from renowned manufacturers and high-quality, in-house brands.
As a full-range provider with over 50,000 articles, sleepz Home GmbH offers a particularly wide range of products. Aside from mattresses, beds and slatted frames, the extensive range of high-margin bedding goods and linens yields high customer loyalty.
sleepz Home primarily distributes its products through its own online shops as well as in online marketplaces and develops and markets its own brands, including for shopping clubs and deal platforms. Sleepz Home also operates two large showrooms in Berlin.
As of recently Cubitabo GmbH with its two online shops BettenRiese and buddysleep belong to sleepz Home GmbH. Hence with the innovative mattress concept buddy there's one more upmarket home brand complementing the assortment of sleepz Home GmbH.
SLEEPZ AG owns 92.03 % of the company. 
Onlineshops