Grafenfels Manufaktur GmbH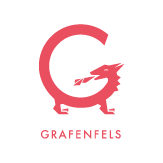 Grafenfels Manufaktur sells a collection of various types of mattresses under the Grafenfels brand. Grafenfels aims to thus measure up to the various needs and sleeping habits of its customers and to assist buyers in their decision-making process by clearly profiling each model of mattress.  
At the Grafenfels online shop at www.grafenfels-matratzen.de, customers can quickly and easily find the mattress that suits them, their bodies and their sleeping patterns. Whether cold foam or pocket spring, breathable or with a high amount of point elasticity – every Grafenfels mattress has particularly high-quality materials and is thus exceptionally long lasting.
SLEEPZ AG owns 100% of the company.  
Onlineshops